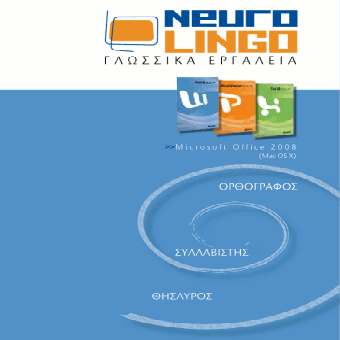 NEW PRODUCT!
The Proofing tools (Speller [1], Hyphenator [2], Thesaurus [3]) for MS Office 2008 & 2011 Mac* are provided on this CD-ROM.
Points of Sale:
Suggested retail price (incl. VAT): 60€.
User license:
The proper use of this product requires the serial number found on the CD Box for activation [10].
The buyers of the product can utilize the same serial number in order to register [11] their copy and gain free access to the following services: